Amarr Specialty Garage Doors
Amarr has been in the garage door manufacturing business since 1951, and designs residential and commercial doors fit for every homeowner's taste and budget. Amarr specialty garage doors are just one of their bestselling doors.
We Replace Broken Garage Door Parts and Offer Emergency Repair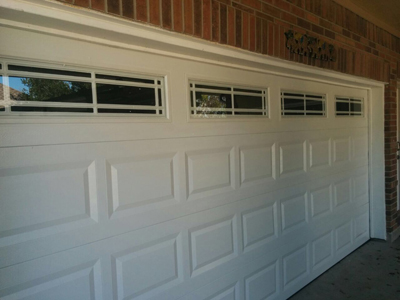 Specialty doors are suitable for homeowners who have a clear idea on what they want for their garages but the conventional garage door designs just don't make the cut. Amarr specialty garage doors let you express your individuality and unique style with their specialty doors that blend well with your home's overall look.
Amarr has three types of specialty doors available in the market: the Vista Aluminum Series, Trento by Silvelox Series, and the Coastal Collection. Each type suits customers' personal tastes and complements their home's theme and aesthetic look.
The Vista Aluminum Series have coated or solid panels. You can choose from several types of glass which suit your garage perfectly. There are three conventional colors but you can customize your door with a preferred color with Amarr's wide range of options for powder coat colors.
Doors from the Trento by Silvelox Series are made of Okoume wood, which is a very strong and durable type of wood that withstands years of wear and tear and changes in weather. You can choose from the sixteen available door designs and insulated doors are also available in this series. The top part of the door has windows and customers can choose from eight window styles. They can be clear, insulated, and obscure.
And lastly, Amarr's Coastal Collection boasts of its high insulation capacity with an R value of 8.16. There are ten unique window styles to pick from, but the doors only come in white, which can be painted on with your preferred color and finish.